Notice of Annual Meeting of Shareholders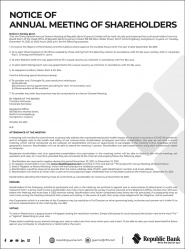 The 37th Annual General Meeting would be held virtually on Tuesday 14 December, 2021.
22 Nov 2021
Happy International Men's Day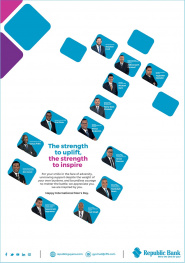 The strength to uplift, the strength to inspire.
19 Nov 2021
Change in Banking Hours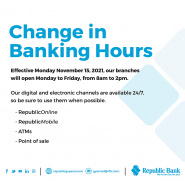 Effective Monday 15 November, 2021 our branches will be open Monday to Friday, from 8am to 2pm.
12 Nov 2021
Forex Rates
| ABBR. | SELL (Drafts) | SELL (Notes) | BUY (Drafts) | BUY (Notes) |
| --- | --- | --- | --- | --- |
| USD | 211.5 | 203 | 208.5 | 200 |
| CAD | 148 | 148 | 145 | 145 |
| GBP | 243 | 243 | 240 | 240 |
| EURO | 228 | 228 | 225 | 225 |
| TTD | 31 | 30 | 27 | 22 |
| XCD | 73 | 73 | 70 | 70 |
| BBD | 93 | 93 | 88 | 88 |
See all rates