CARICOM Day Greeting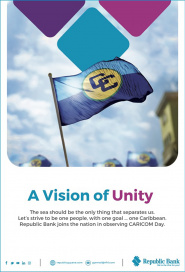 Republic Bank joins the nation in observing CARICOM Day.
04 Jul 2022
Electronic Banking Services Temporarily Unavailable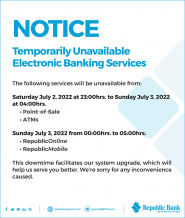 There will be an interruption in services on Saturday July 2, 2022 and Sunday July 3, 2022.
30 Jun 2022
Republic Bank and Cricket West Indies launch 'Five For Fun' in Guyana A brand new format for kids' cricket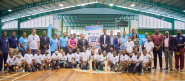 Cricket West Indies (CWI), the governing body for domestic and international cricket in the Caribbean, and Republic...
23 Jun 2022
Forex Rates
| ABBR. | SELL (Drafts) | SELL (Notes) | BUY (Drafts) | BUY (Notes) |
| --- | --- | --- | --- | --- |
| USD | 211.5 | 203 | 208.5 | 200 |
| CAD | 148 | 148 | 145 | 145 |
| GBP | 243 | 243 | 240 | 240 |
| EURO | 228 | 228 | 225 | 225 |
| TTD | 31 | 30 | 27 | 22 |
| XCD | 73 | 73 | 70 | 70 |
| BBD | 93 | 93 | 88 | 88 |
See all rates